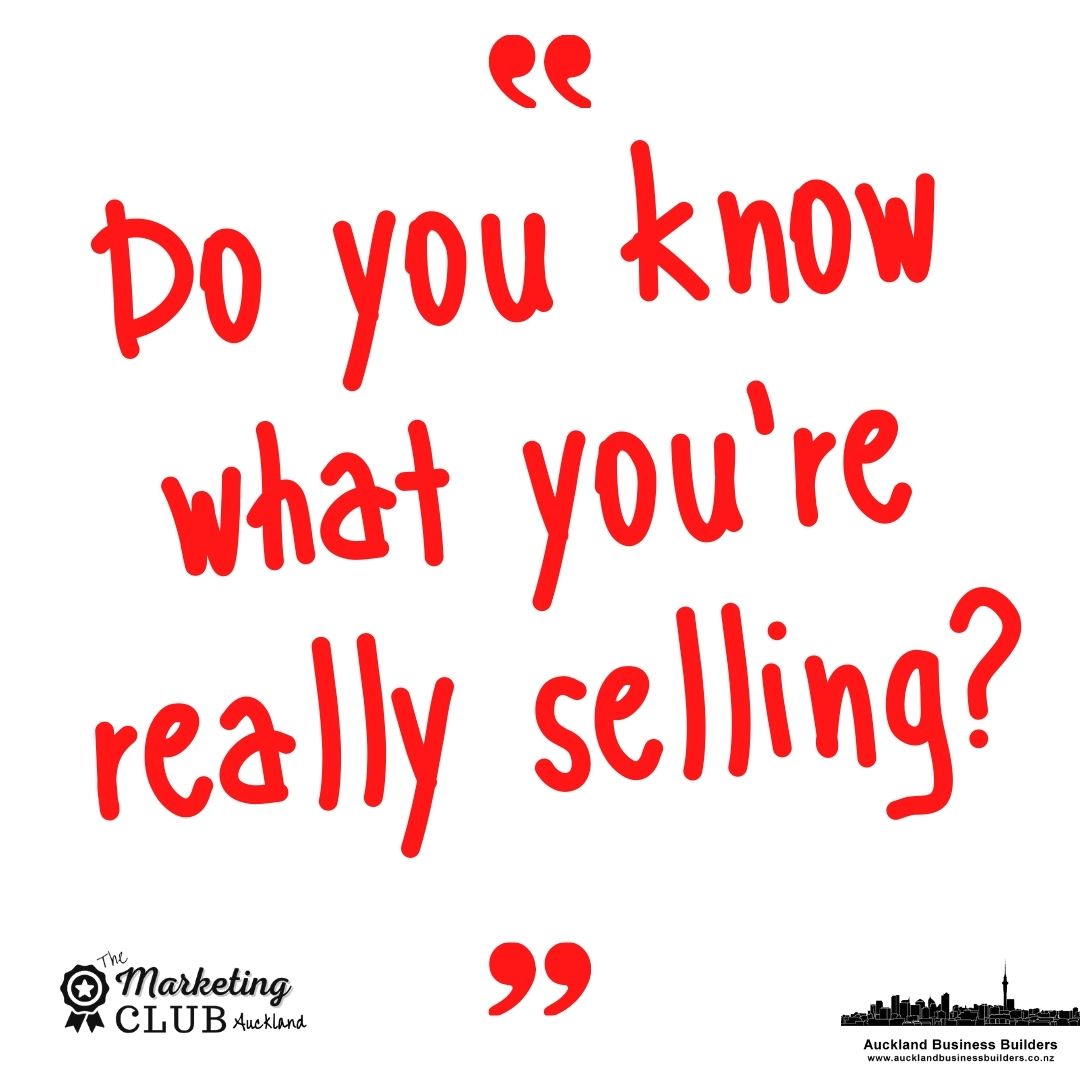 One of the big deals in marketing is to fully understand what you're selling.  If you don't understand how your product or service helps your customers then your marketing won't be as effective as it should be.
You see, we all buy things for a reason (or reasons).  And when you get this you can focus on that reason in your sales and marketing efforts.
For example:
Hairdressers are in the business of helping people look good and, as a result, feel good.
Accountants bring the reassurance that the numbers are right so that the tax authorities don't come knocking.
An electrician is there to fix and maintain electrical things so that it's all safe, thus providing a secure feeling.
Whatever it is you sell, work on the results (the why) that your customers get out of buying from you.
And then market your ability to help customers get said results.
LET'S CONNECT:
https://aucklandbusinessbuilders.co.nz/
https://www.instagram.com/AucklandBusinessBuilders
https://www.youtube.com/channel/AucklandBusinessBuilders
https://www.facebook.com/AucklandBusinessbuilders
Share
|
Download(

Loading

)